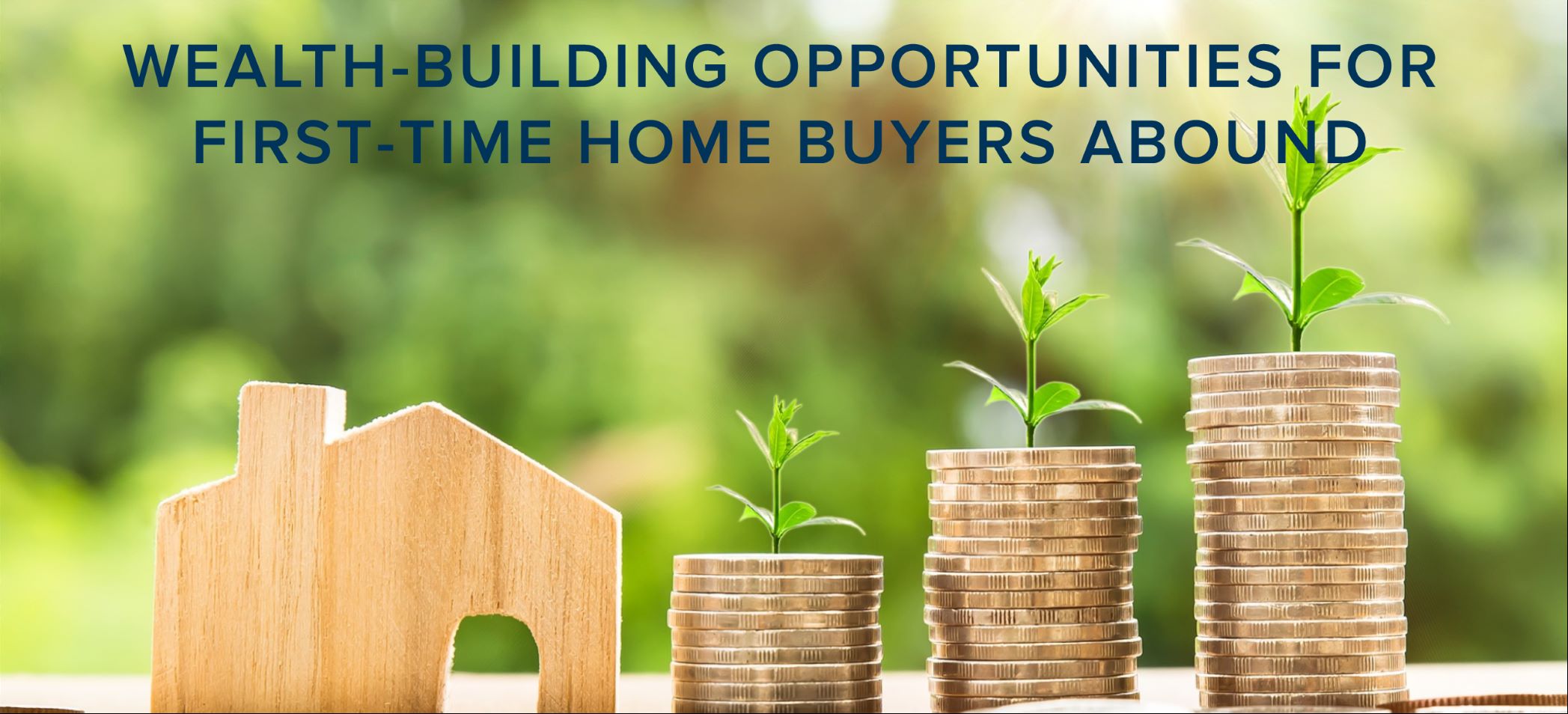 With the sharpest increase of available homes for sale in years, more opportunities are now available for buyers, including first-timers. Many first-time home buyers have sat on the sidelines and remained renters due to the constriction of inventory, which put major pressure on price affordability. Not only has affordability been an issue, but the terms required to prevail in a multiple-offer situation were often not within reach for someone entering the market for the first time.
For example, over the last 12 months in the Seattle Metro area we have seen a 66% increase in the selection of homes for buyers to choose from. There is currently 1.8 months of available inventory based on pending sales versus 0.8 months that was available the same month last year. This is still a seller's market (0-3 months), but it is providing more than twice as much selection than a year ago. This loosening up of the market has helped to temper price growth by reducing the amount of price escalations and the need to have super aggressive financing terms in order to secure a home.
You see, over the last 3-4 years we have experienced double-digit price appreciation (10-14%) year-over-year, each year. A normal rate of appreciation is 3-5%. Minimal amounts of available inventory, low interest rates, and rapid job growth lead to this increase in prices. Now that more homes are coming to market and job growth has stabilized a bit (still growing, but not as fast), price growth has slowed. This is good news for sustainability and affordability. Here's the deal though – we are still experiencing growth in values, making home ownership a sound investment over renting.
According to the most recent survey from rentcafe.com, the average rent for an apartment in Seattle is $1,906 with an average square footage of 736 sq. ft. That is quite a bit of money for not a ton of space. Further, that monthly expenditure does not create any wealth for the renter, only for the landlord. With renting, rates can be increased at any time, and you are paying down someone else's asset, not your own. Also, owning gives the homeowner control of their overhead, while getting to make their house their home by adding improvements such as painting.
There are several factors to consider that will lead a person to make the best decision for their lifestyle and their financial bottom line. One of the biggest factors is interest rates! Currently, the rate for a 30-year fixed, conventional, conforming loan is hovering around 4.88%. Up from earlier this year and predicted to rise, but still historically low over the course of the last 30 years. These rates need to be considered the greatest opportunity of them all! With prices tempering and rates still under the 30-year average of 6.65%, buyers are able to secure a sound investment with very low debt service.
With interest rates predicted to rise over the next year, a good rule of thumb to remember is that for every one-point increase in rate, a buyer loses 10% of their buying power. For example, if the rate jumps from 4.75% to 5.75% and one wants to keep the same monthly payment, they must adjust their price point down by 10%. So, a $450,000 budget becomes a $405,000 budget, and that isn't taking appreciation into consideration. If you assume an average appreciation rate of 4% year-over-year, today's $450,000 house will be $468,000 next year. What side of the equity growth do you want to be on? As an owner now, or a buyer a year from now, when prices are higher and interest rates are most likely higher as well?
Once you secure a mortgage, the payment stays the same over the term of the entire loan. The long-term benefits of owning are abundant, including the stability of not being asked to move. These are important factors to consider for everyone, but especially millennials, who are enjoying the benefits of Seattle's attractive job market. One myth to address is the common belief that you must have a 20% down payment in order to buy a home. That is simply not true. There are loan programs as low as 3% down, decreasing the need to have a large sum of money saved up before being able to buy.
Where folks are having to compromise the most due to affordability is commute times, and settling in less-urban neighborhoods. Worth pointing out, is the average home price in south Snohomish County is 34% less than Seattle Metro – that is a huge savings! Further, south King County is 74% more affordable than Seattle. Some people, mainly millennials, have not been willing to give up living in the core urban neighborhoods that have high walk scores and shorter commute times. That should be apt to change with more selection available in the purchase market, coupled with low interest rates. The advantages of moving out a little further and securing a home will start people on the track of building long-term wealth. If you or anyone you know is currently renting and is considering a change, please let me know, as I would be happy to get their questions answered and help them make an informed decision.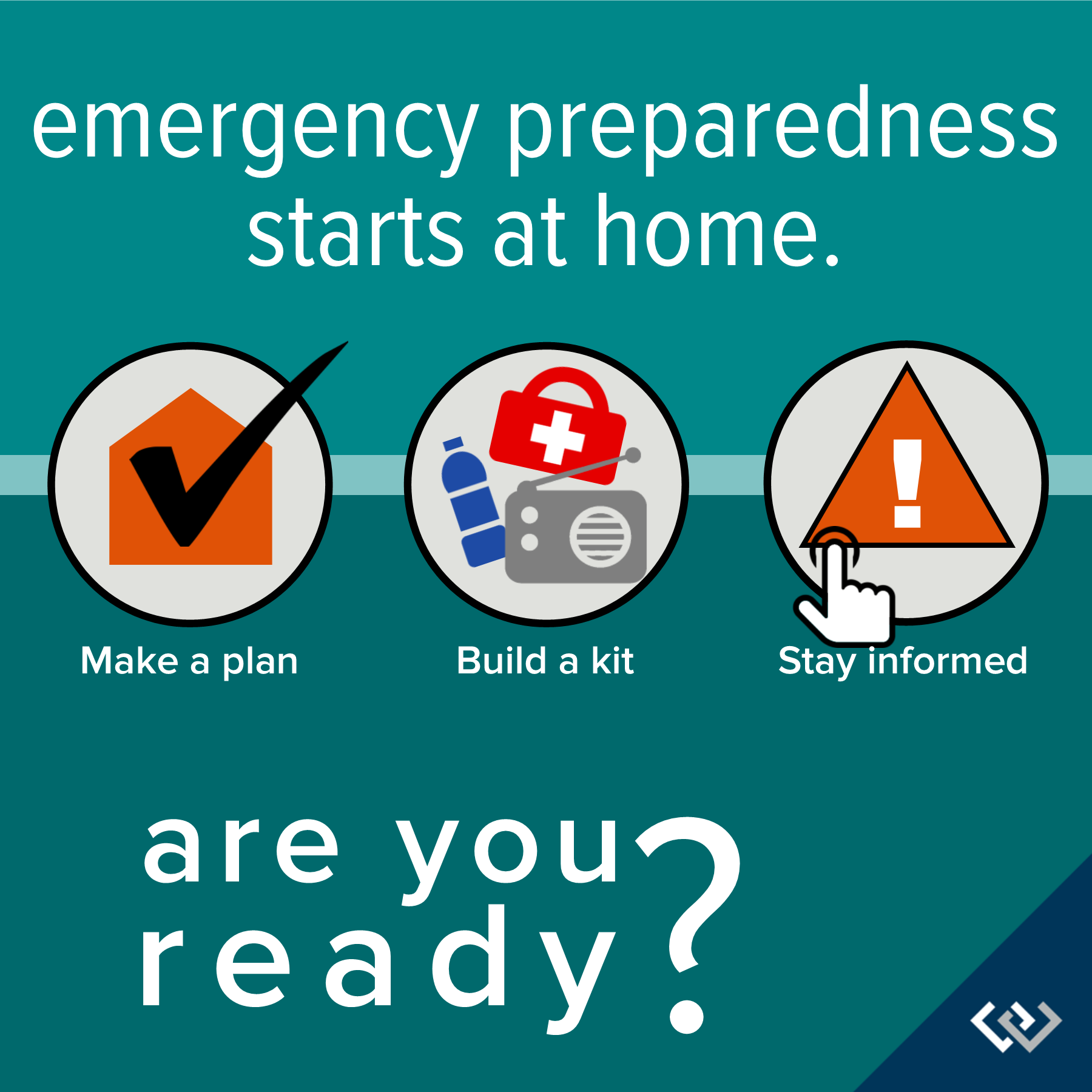 Don't Wait for a Disaster to Build Your Emergency Kit
Two Weeks Ready: Be Prepared. Build Kits. Help Each Other.
The first few days after a disaster are often the most critical. Government and essential services may not be available right away, depending on the circumstances. It is imperative to have a plan in place for such a time, and be ready to act on your own.
Washington's biggest disaster threat is from earthquakes. Washington State's Emergency Management Division advises that we take precautions to be on our own for at least 2 weeks. Take a look at their Two Week Ready Brochure (PDF) that outlines the basics necessary for your emergency kit. While it is important to get ready, don't feel like you have to do it all at once. The list of necessities is long, so take a look at the agency's year-long prep plan. You will also find information on pet preparedness, as well as the agency's Drop, Cover, and Hold Earthquake Scenario map.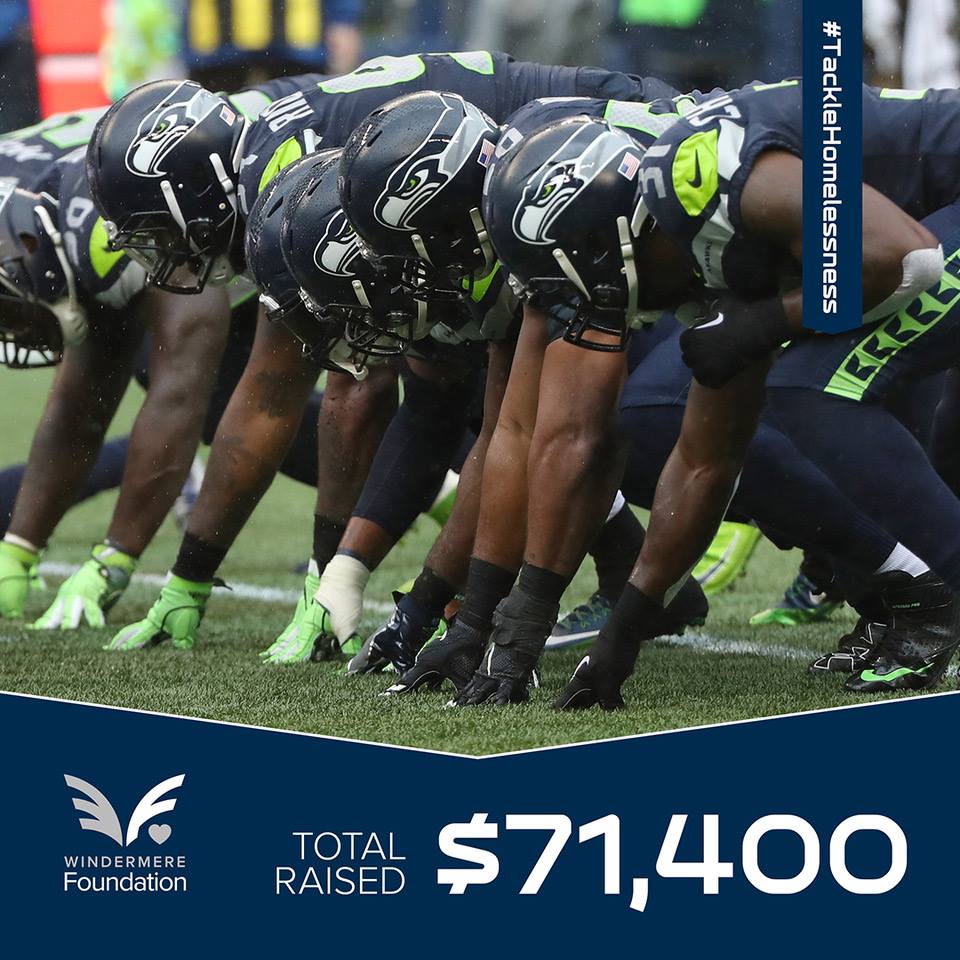 #TackleHomelessness Update
During last weekend's win against Dallas, the Seattle Seahawks had 46 defensive tackles, raising another $4,600 for Windermere's #TackleHomelessness campaign. Combined with what we've raised over the past two seasons, this brings our to-date grand total to $71,400! All season long we'll be partnering with the Seahawks to raise money for YouthCare in support of homeless youth.